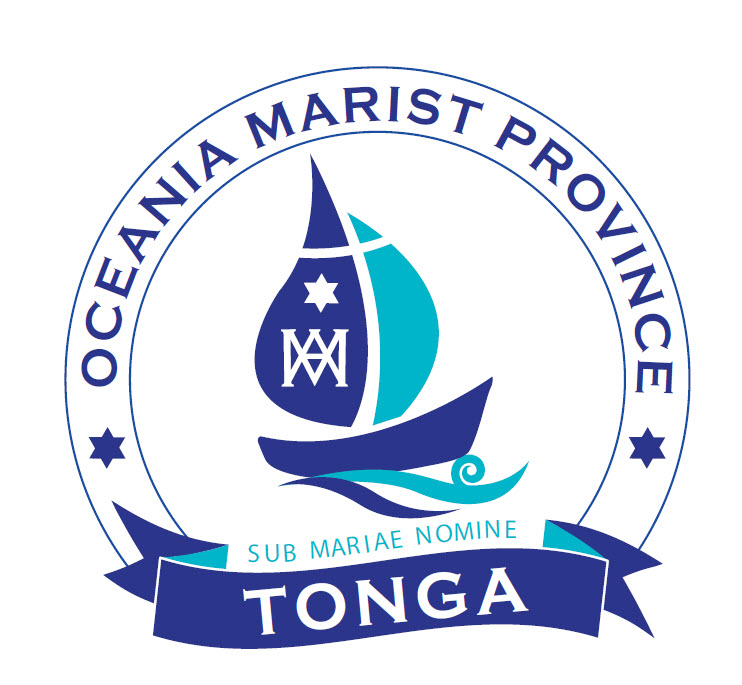 CONTACT
Sector Delegate: Fr Ekuasi Manu sm
'Apifo'ou College
PO Box 26
Nuku'alofa
Tel: (676) 37010
HISTORY
The Marist mission in Tonga began in 1842 with the arrival of Fr. Joseph Chevron and Br. Attale Grimaud. They began their missionary efforts at Pea on Tongatapu.
After 5 years they shifted to Mu'a. There was a period of great difficulty and persecution, including the attack by Methodists on the mission at Pea. Fr. Chevron was not deterred and he continued his work in Tonga for 42 years.
Br. Attale died during the period of difficulty and was the first Marist to be buried in Tonga.
As further Marists were appointed to Tonga the early beginnings were consolidated.
Fr. Armand Lamaze began an educational institution at Ma'ufaga. He was ordained Bishop in 1879 and was the vicar Apostolic for Central Oceania. This Vicariate included Wallis and Futuna. He made serious efforts towards the training of local clergy.
In 1912, Fr. Joseph Blanc was ordained Bishop and vicar Apostolic. He contributed much through making catechetical, hymnal and historical materials available in the Tongan language.
Over the years the Marists established over 15 stations, including in the Ha'apai and Vava'u groups, and in the even more isolated islands of Niuafo'ou and Niuatoputapu.
Fr. Patelisio Finau SM became the first indigenous Tongan to be ordained Bishop of the Diocese of Tonga.
The necrology of Oceania Marist Province shows that more than 50 Marist missionaries, now deceased, worked in the Region of Tonga.
WHERE WE ARE
LONGOTEME COMMUNITY
MINISTRY : Kauvai Parish
| | | |
| --- | --- | --- |
| | | |
| Fr 'Anaua Finau sm (PP & Sup) | Fr 'Epoki Manu sm (retired) | Fr Sipiliano Faka'osi sm |
| | | |
| Fr Ika Kaihea sm (retired) | Fr Viliami Kiola sm | |
'API-FO'OU COLLEGE COMMUNITY
The oldest secondary school in Tonga which was founded in 1865 as St Stanselaus College. It was transferred to the present site in 1886 and was called 'Api-fo'ou (meaning "new home") with Peter Chanel college as its religious name. In 1964 the smsm sisters started a High School for girls adjacent to 'Apifo'ou which was known as St John's High School from 1963. In 1986 both High Schools were amalgamated and called 'Api-fo'ou College until the present time.
| | | |
| --- | --- | --- |
| | | |
| Fr 'Ekuasi Manu sm (Pp & Sup) | Fr 'Ofa Ki Taiwan Vaihu sm | Fr Seluini 'Akau'ola sm (retired) |
| | | |
| Fr Mikaele Misinale sm | Fr Steven Lugabai sm | |