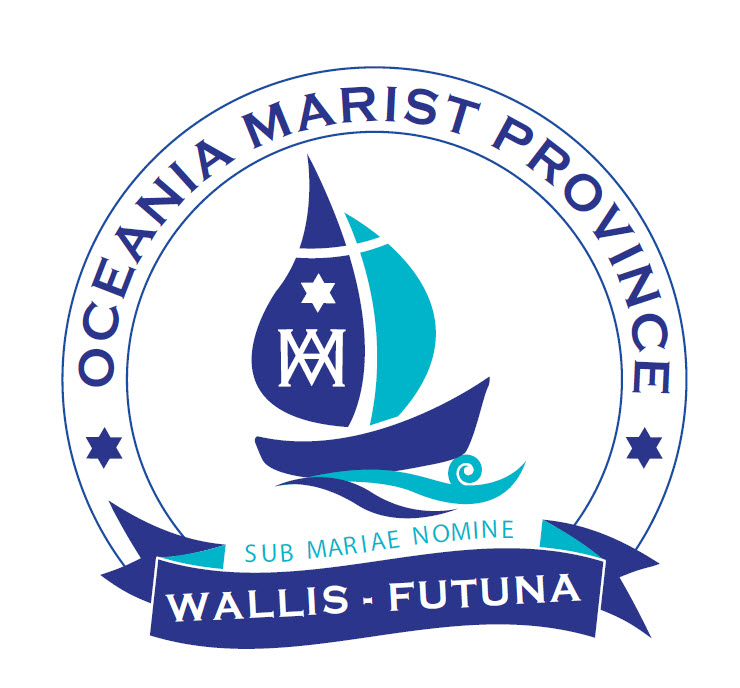 Wallis: original landing place of pioneer Marist missionaries in 1837
History

The first Marist missionaries to be officially appointed anywhere in the Pacific were Fr. Pierre Bataillon and Br. Joseph-Xavier Luzy.

They were appointed to the island of Wallis by Bishop Jean-Baptiste Pompallier, superior of the first group of Marists to enter the Pacific. They dis-embarked on Wallis on the 1st of December 1837. The second Marist mission to be established followed on quickly, as Fr. Peter Chanel and Br. Marie-Nizier Delorme were put ashore on the nearby island of Futuna.

While Fr. Bataillon enjoyed significant success in his work on Wallis, the mission of Futuna struggled on, culminating with the martyrdom of Peter Chanel – canonized a saint in 1950, and recognized as the Proto-martyr of Oceania. A pilgrimage center was recently set up at Poi, the scene of the martyrdom of St. Peter and his remains are venerated there.

Strong catholic communities were established everywhere in the two islands, under the strong leadership of Bishop Pierre Bataillon, the first Vicar Apostolic of Central Oceania.

The establishment of a seminary at Lano on Wallis, the first in the Pacific, for the training of local clergy was a bold and significant development and the first group of Oceanian priests was ordained shortly after the death of Bataillon in 1877.

The necrology of Oceania Marist Province shows that more than 40 Marist missionaries, now deceased, worked in the Region of Wallis and Futuna.

Our men

There are 7 Marists in Wallis and Futuna: the Bishop, 2 priests and 4 brothers. Of these 7 Marists, 3 are Europeans and 4 are Oceanians. 3 are retired.

Where we work

We work in the parish of Alo, Futuna.One is involved in teaching catechism at Colleges in Wallis and one is the chancellor of the Diocese.