YEAR OF THE COMMUNITY 2020

(Extract from Provincial's declaration of 2020 as the Year of the Community for the Province). "From the fruits of the COP 2019 and the visitations of the sectors, the Council, in the last few months of 2019 has been discerning on what we, the Province, could do differently in order to be more faithful to the work of Mary we are called to fulfill. The Council believes that it is time for us as Justin Taylor describes in "Reset" , to try a different way of looking at ourselves, and our calling. Central to this call is the RENEWAL OF COMMUNITY LIFE as an important and urgent concern for us all, and it needs DIRECT and FOCUSED ATTENTION!! "For that we need targeted action...we have to pass beyond exhortations and statements of intent, to take concrete and measurable steps in order to bring about change, real, visible change in the way we live." (A Marist Reset,10).

I am also well pleased that the Superior General, in his first reflection for 2020, called the Society to dream of "a different way" just as the wise men from the east did in the feast of Epiphany. He continued that just as the Wise men travelled together, sought their way together, discerning together and encouraging each other, "We Marists are called to journey together into 2020. We are not 'loners.' Our community life is much more than a matter of convenience (or inconvenience). It is a communal discernment of God's will, sharing together the joys and hardships of the journey."
FIRST PROFESSION

In January 9th, Lesley Kinani sm and Leonard Amori sm, both from the Bougainville Sector, received their first profession at the International Novitiate in Davao, Philippines. Both are returning to Marist College to continue with their formation.

| | |
| --- | --- |
| | |
| | |
Thesis - Formation and Re-evangelization of the VANUA: The People and the Land of Fiji"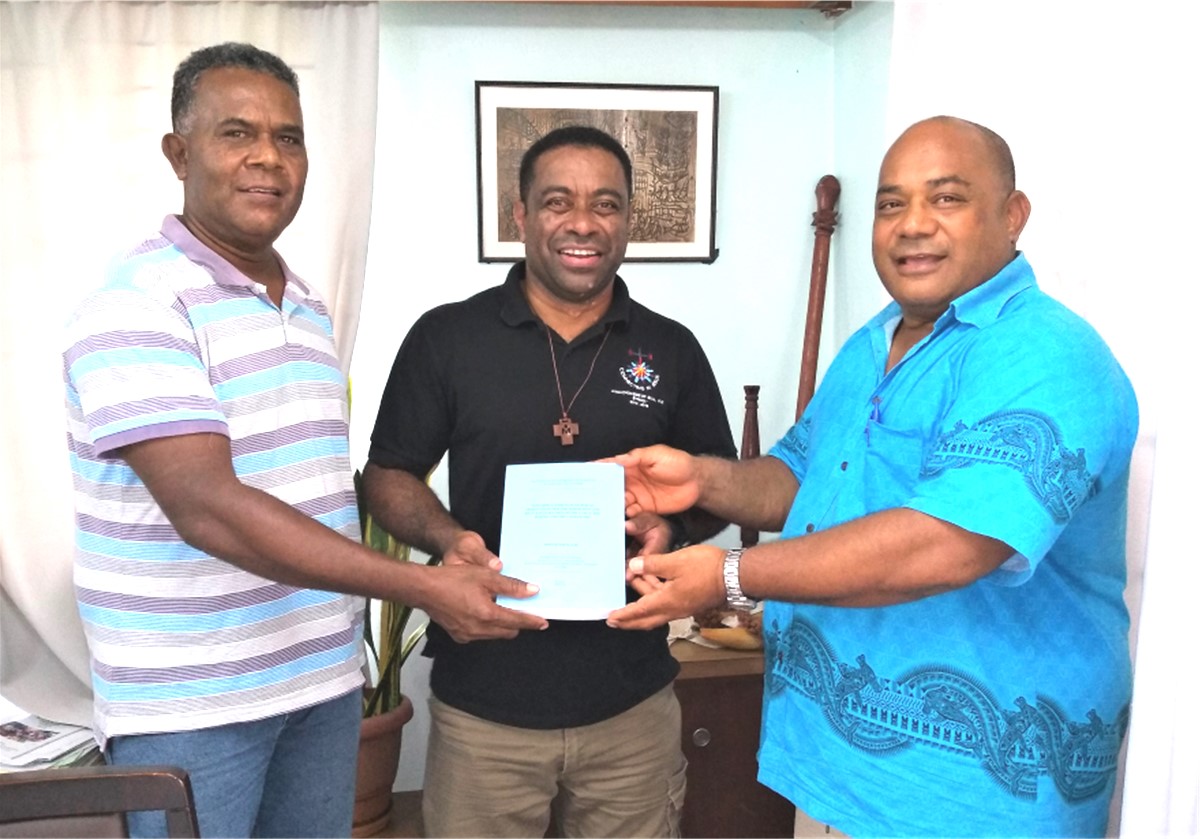 Our congratulations again to Fr Dr Donato Kivi sm for completing all the requirements for his Doctorate by the publication of his thesis. He was happy to present the published Thesis to the Provincial, Fr Setefano Mataele sm and the Vice Provincial, Fr Milikiade Rayalu
60th Anniversary of Priesthood
Our belated congratulations to Fr William Hansell sm, also known as Fr Vilo, in Samoa, who celebrated his 60th Anniversary of his priesthood earlier in December 2019.
It was held in Auckland, New Zealand, where he now retires, in the company and support of the members of the New Zealand Province.
Fr Hansell has worked for many years in Samoa and with some years in Fiji as a Formator in Marist College. He retired in New Zealand and he is still a member of the Oceania Marist Province.
Blessings in abundance from all in Oceania.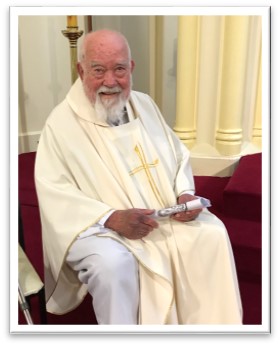 RIP Bro Clement Bonhommeau sm
11/10/1926 – 23/01/2020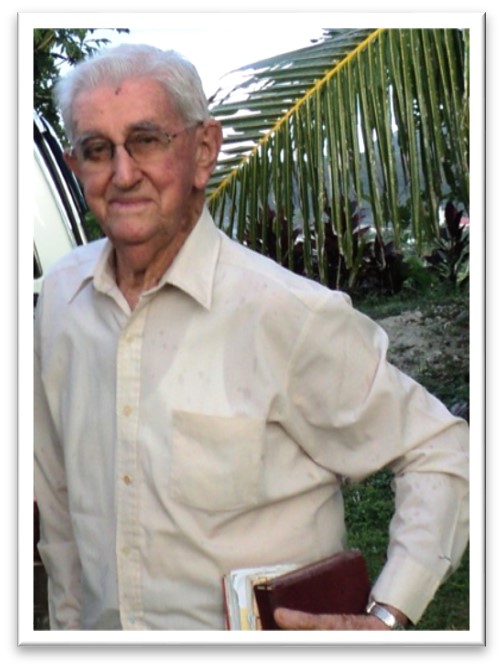 Born on Oct 11, 1926 at Saint Mars de Goutais, Loire-Atlantique, France. 3rd child out of 9 children, 5 girls and 4 boys. Baptized on Oct 12, 1st communion on Dec, 1932, Confirmation on June 27, 1938 at Saint Mars
Primary schooling: from Oct 1932 until June 1939. WW2 : Working at his parent's farmhouse. Military Service, Oct 1946-Sept 1947; Dec 1947-Feb 1948.
Postulancy at La Neylière : Nov 18, 1949. Novitiate at La Neylière : late May 1950—late May 1951. Professed on May 31
Training in carpentry at the Professional College of Fr. Lamache at Lyons, Oct 1951-June 1953. A 6-month break at the Marist School of La Seyne for health reason. Got his degree in carpentry. July 1953-June 1955: renovation work à La Neylière.
June 6, 1954 : final vows à La Neylière
June 1955: his request for the Marist Missions is accepted. Appointed to Wallis-et-Futuna. February 2, 1956, leaving Marseille for Melbourne aboard the Arensker. March 19, Melbourne-Sydney by plane (his first flight). April 5, leaves Sydney for Nouméa, aboard the Resurgent. Spends 6 months in NC waiting for a boat.
Oct 14, leaves Nouméa aboard the Maria del Mar for Port Vila, Futuna (Oct 30; pilgrimage to Poï on foot), Wallis (Nov 4).
Nov 11, arrival at his final destination, Malaetoli, after more than 9 months of travels.
11/11/1956 – 14/05/ 1974 : Malaetoli, Wallis
15/05/1974 – 19/01/2017 : Kolopelu, Futuna
19/01/2017 - 23/01/2020 : Finetomai, Wallis
Requiescat in pace