Southern Stars Leadership Program

SOUTHERN STARS LEADERSHIP PROGRAM for Authentic and Transformative leadership for School Improvement in Oceania.

The program was a Marist Mission Centre's sponsored workshop through the initiation of the Marists Brothers of Australia and Oceania for leaders from Marist Schools in Melanesia and the Pacific. Leaders from the OMP schools were invited. Altogether, there were 24 participants with 8 from OMP schools and 16 from Marist Brothers' schools. The presenters were Professor Br David Hall fms (ACU) and Dr Frank Malloy of Marist Schools of Australia. This is the first of its kind whereby educators from both Marist Fathers and Marist Brothers come together to collaborate for a common purpose. The workshop was held in the Marist Brothers' Novitiate, Lomeri, Fiji, from 21—23 April, and it will continue in 2020. This program was found most fruitful by the OMP participants.
Celebrating St Peter Chanel Feast at Pacific Regional Seminary
Councilor, Fr Justin Ratsi sm, pictured with the Rector of the Pacific Regional Seminary, Fr Simon Mani msc and the PRS staff and deacons, celebrated the Feast Day of the seminary, St Peter Chanel with the seminary community. The mass was followed by sports and a grand dinner in the evening with entertainment from the seminarians.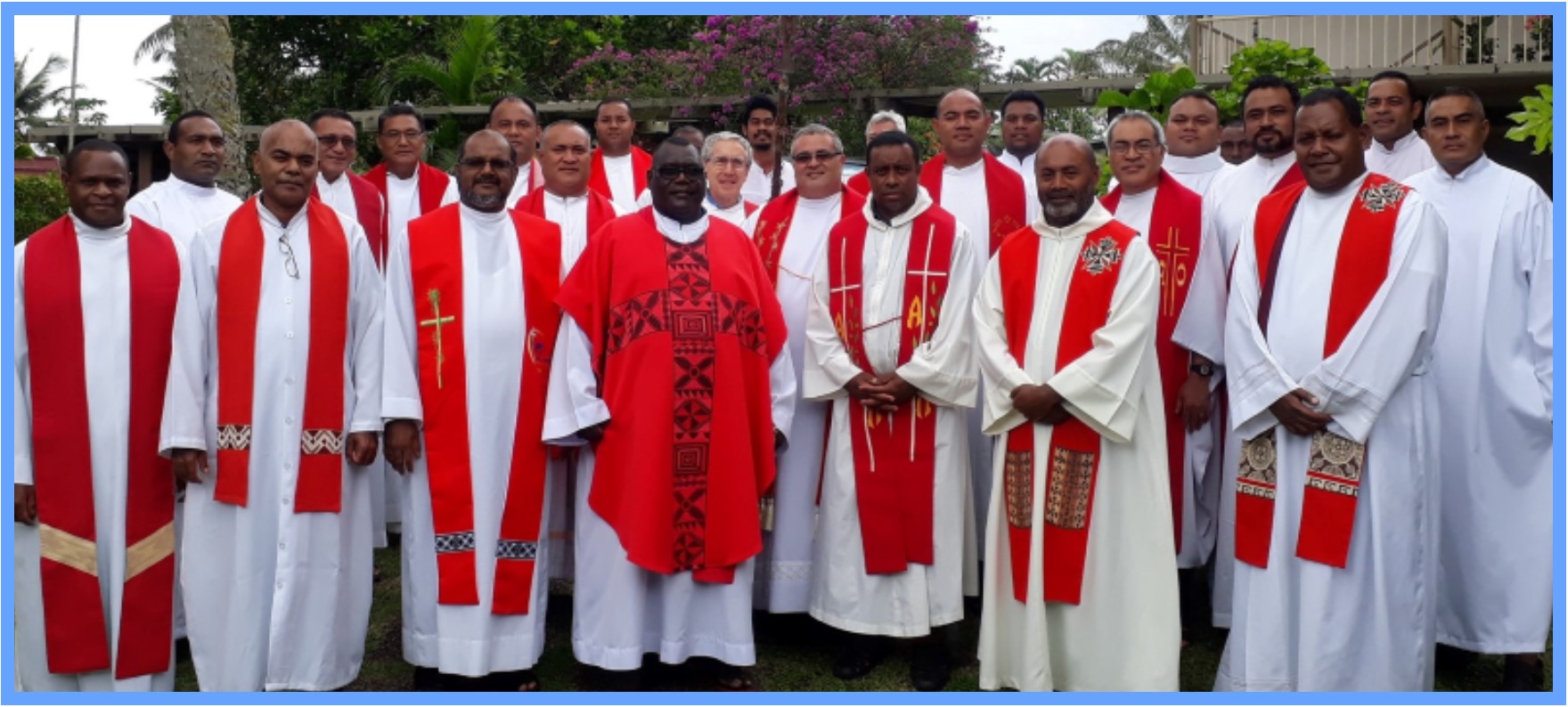 Retreat Marist College
The Year 1 to 6 students of Marist College after their retreat from 5—10 May with Fr Justin Ratsi sm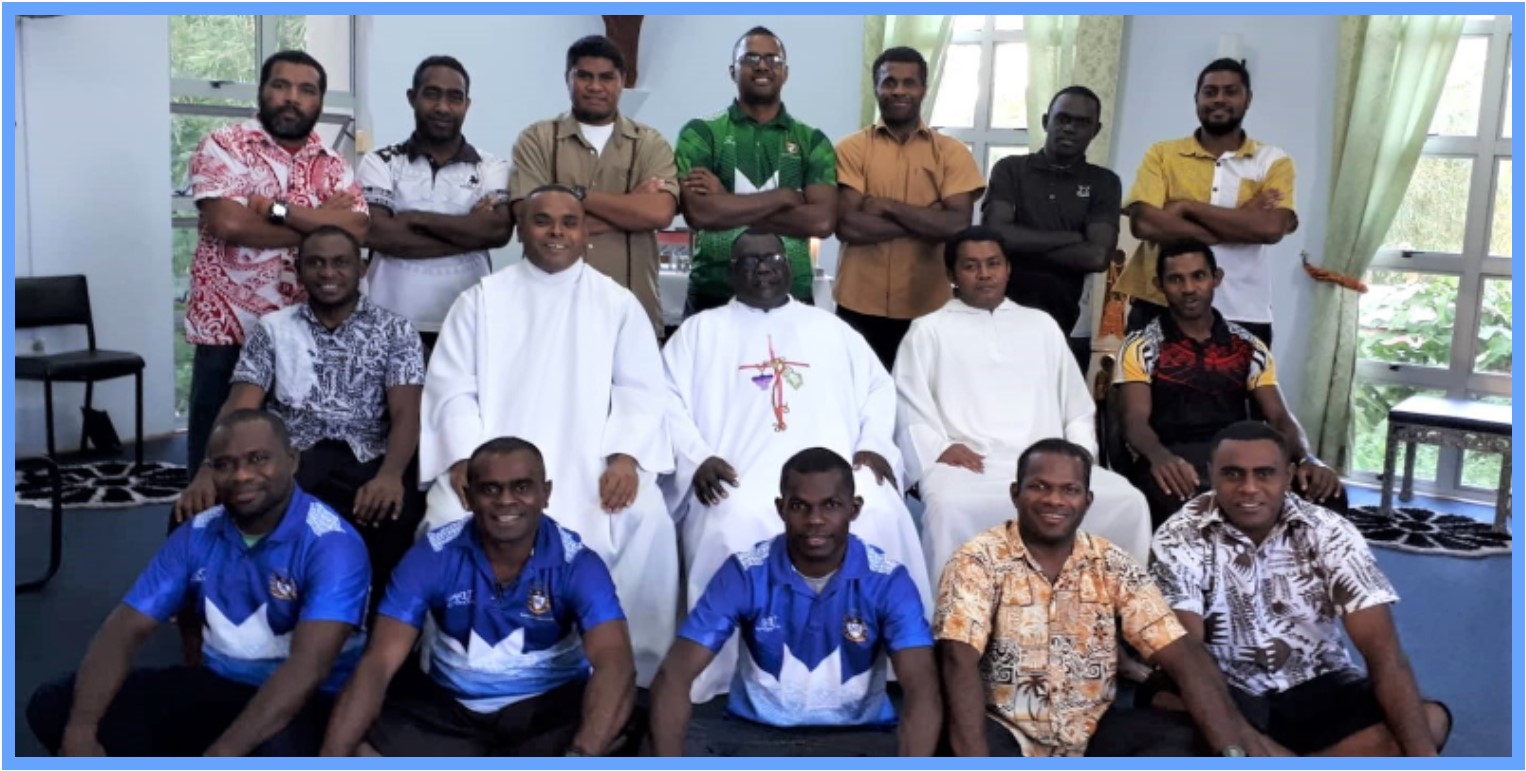 Visitation of New Caledonia

Provincial with the Third Order celebrating the Feast day of St Peter Chanel in Noumea
Welcoming of the Provincial, Fr Setefano Mataele sm, in Noumea and with the New Caledonia Sector Delegate, Fr Bill Herket sm, and the Marist Laity Reps for the Marist World Conference.