Futuna: 175th anniversary of the martyrdom of St Peter Chanel
Celebrations for the 175 Anniversary of the Martyrdom of Peter Chanel began in Futuna on Sunday 24th April. Mass, was offered, with the relics of Peter Chanel present at Poi, and the relics were then transferred to Sigave.
Mon 25: Veneration of Relics was held at the Villages at Sausau, and Leava - the latter being the site of the first landing of Peter Chanel and Br M Nizier on Futuna on November 12, 1837. Mass was offered at 4.00pm here by Abp Michel Clavet sm. The relics were then transferred to the Centre of Taoa.
Tue 26: relics were then transferred, in procession, to Malae, and then to main Parish Church in Alo - At Ono - with Mass being offered at 4.00pm. The main celebrant was Bp Ghislain de Rasilly sm [Wallis-Futuna]. The relics were then transferred to Poi [the site of Chanel's martyrdom, and current shrine].
Wed 27: Catechesis was given at Poi for the pilgrims by Cardinal Mafi [Tonga], Admin Jean-Pierre Cotanceau [Tahiti], and Bp Ghislain de Rasilly Confession was available for pilgrims in the adjacent Chapel of Peter Chanel. At 3.00pm there was a procession with relics from Tamana [the place and of the plotting of death of Peter Chanel]. The Papal Nuncio, Abp Martin Krebs, [Wellington] was the main celebrant at the 4.00pm Mass at Poi, In the evening the Futunan Catholic Community performed an arresting drama of the death of Peter Chanel.
Thur 28: Anniversary of Chanel's Martyrdom: Mass was offered at 8.00am. The main celebrant being Cardinal Soane Patita Paini Mafi. This was then followed by the traditional Royal Kava ceremony, and further followed by Choral Singing, and Dancing.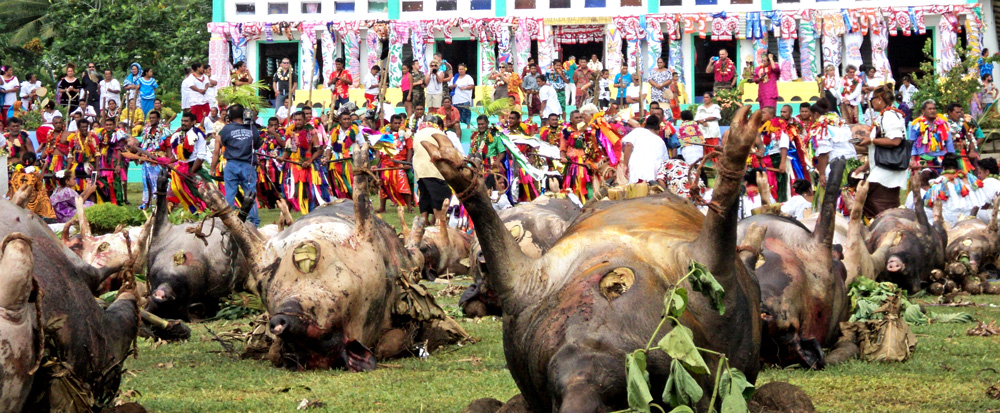 Above: Some of the sacrificial pigs for distribution after the Mass with dancers in the background.
Below, from left: Bishops and dignitaries at the celebration: Bishop Pascal Chong Soi [Marquesas], Admin of Papette, Jean-Pierre Cottanceau, Cardinal Soane Patita Paini Mafi [Tonga], Papal Nuncio, Archbishop Martin Krebs [Wellington], the Bishop of Wallis-Futuna, Ghislain de Raisilly sm and the Archbishop of Noumea, Michel Calvet sm. In the background are the two Kings of Futuna, from Alo and Sigave, and other dignitaries.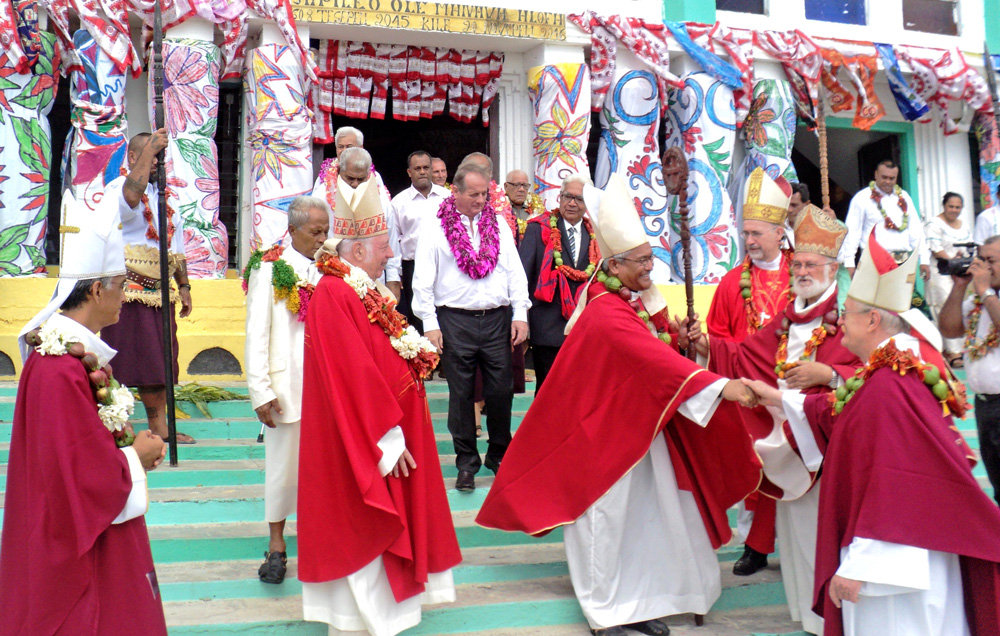 Below, from left: Brs Adrian Lemo and Petelo Sanele Sekeme of Finetomai Community, Wallis. | Fr Suni Halapio of Koloepelu - Superior, and one of the organizers of the 175 yrs of Peter Chanel, with Br Clement Bonhommeau, 90 yrs, still driving, and counts the parish finances! | Br Jean Michel, Finetomai Community.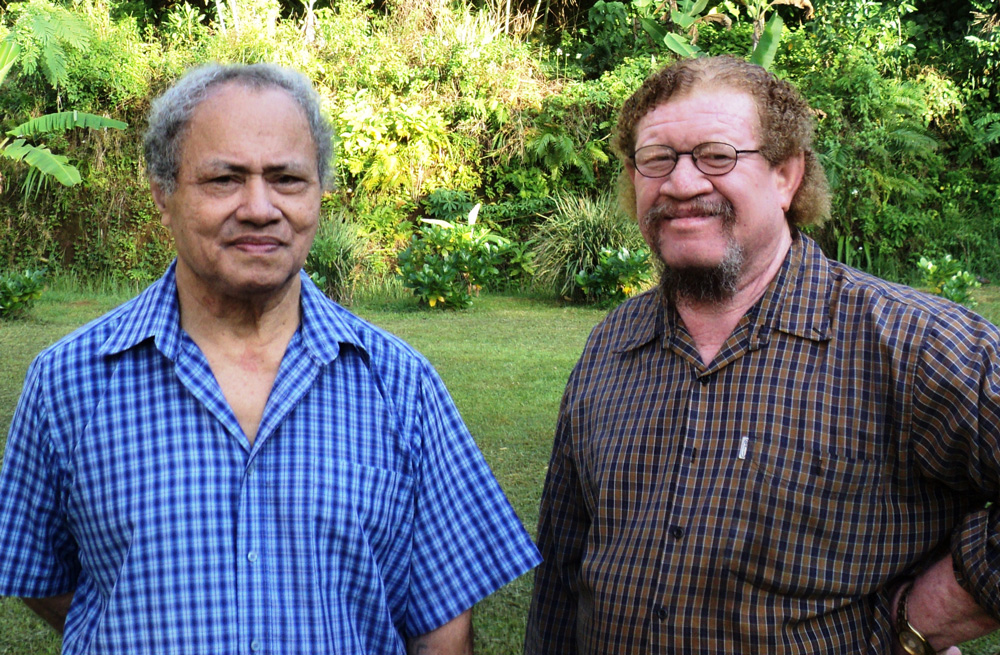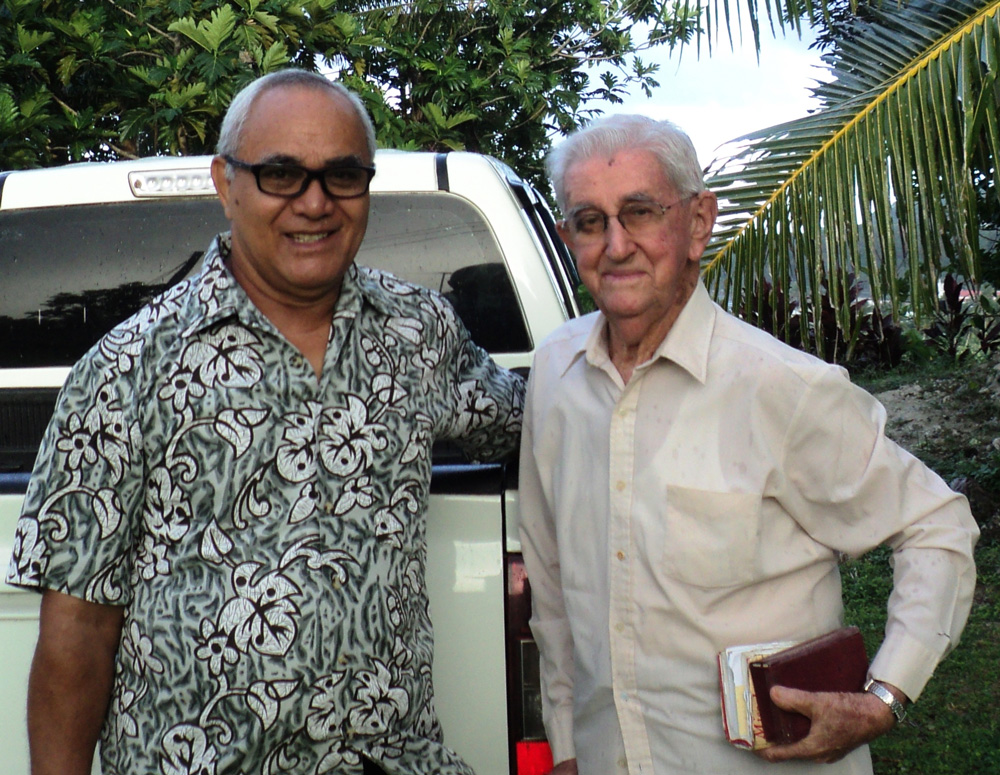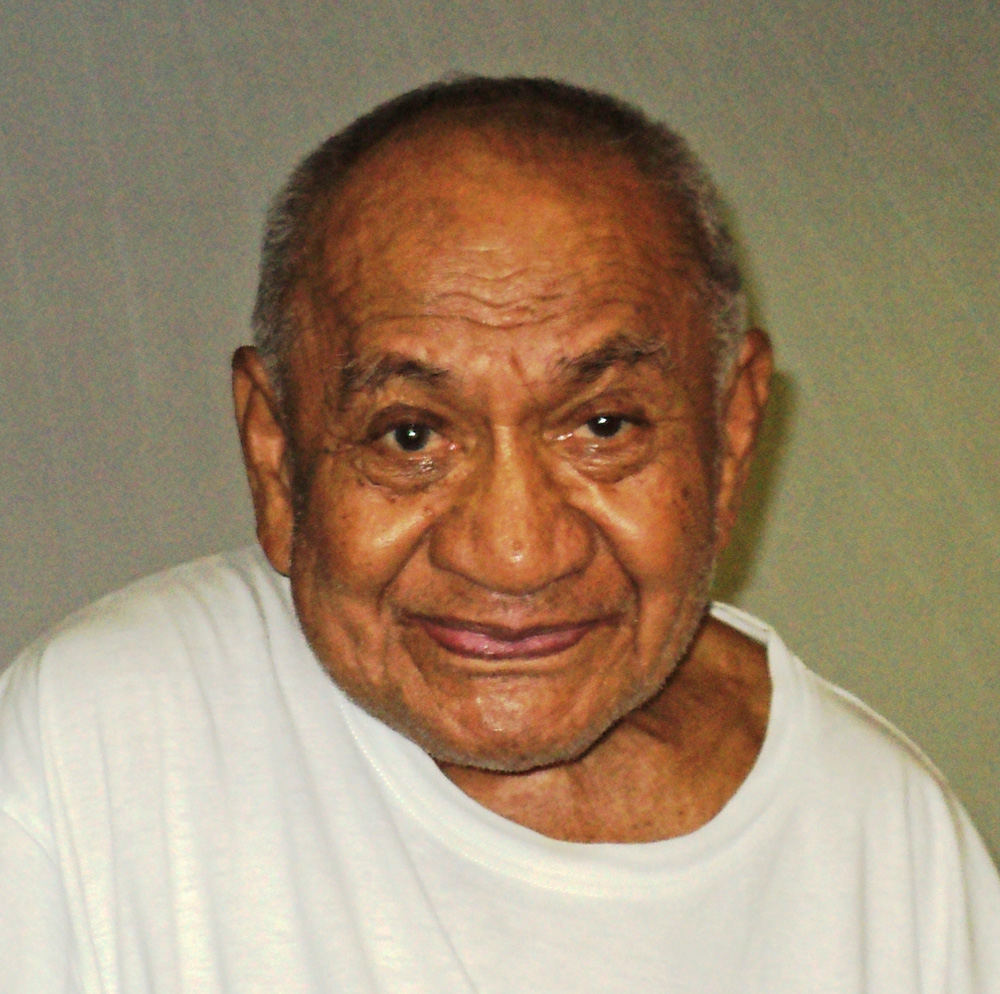 Oceania House community resettled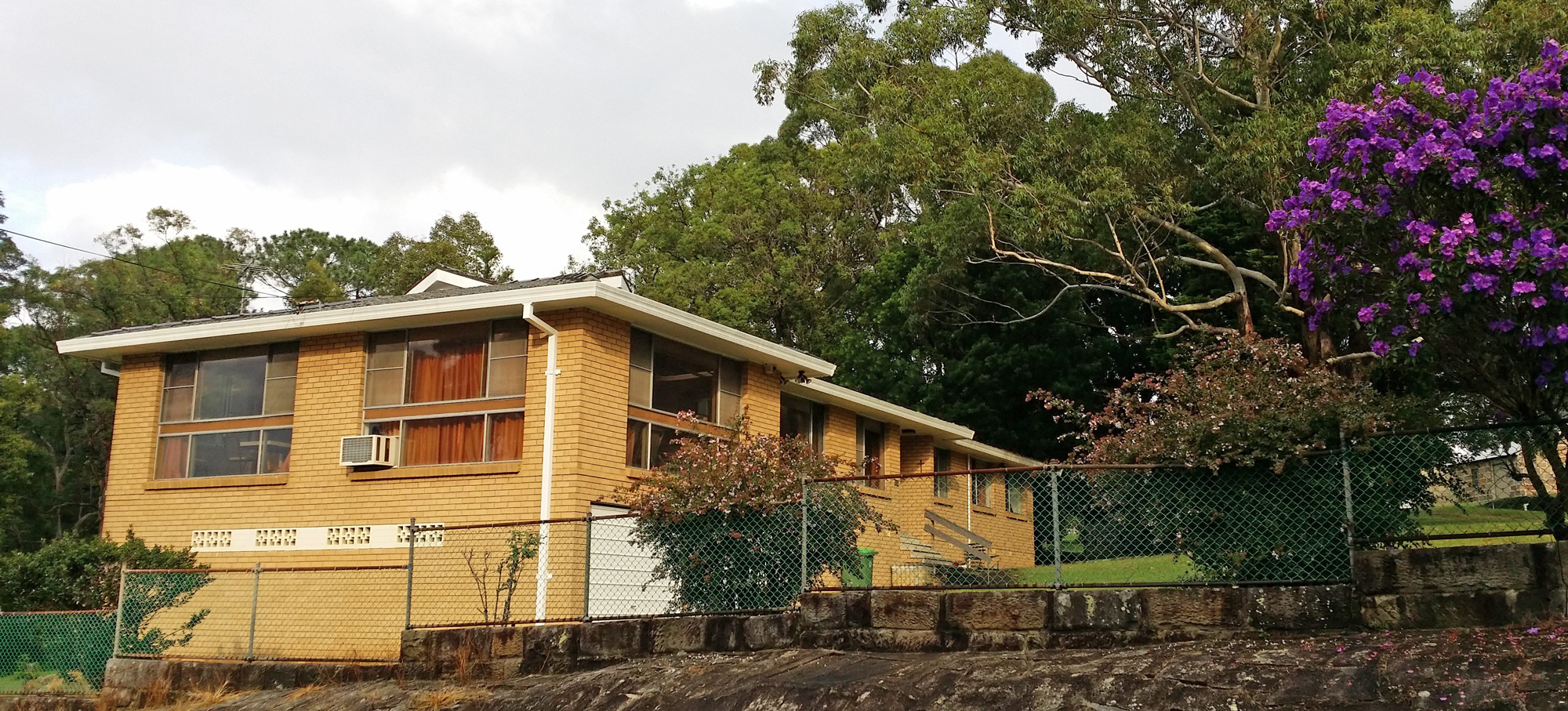 Above: Oceania House, Rocher Av, Hunters Hilll, Australia.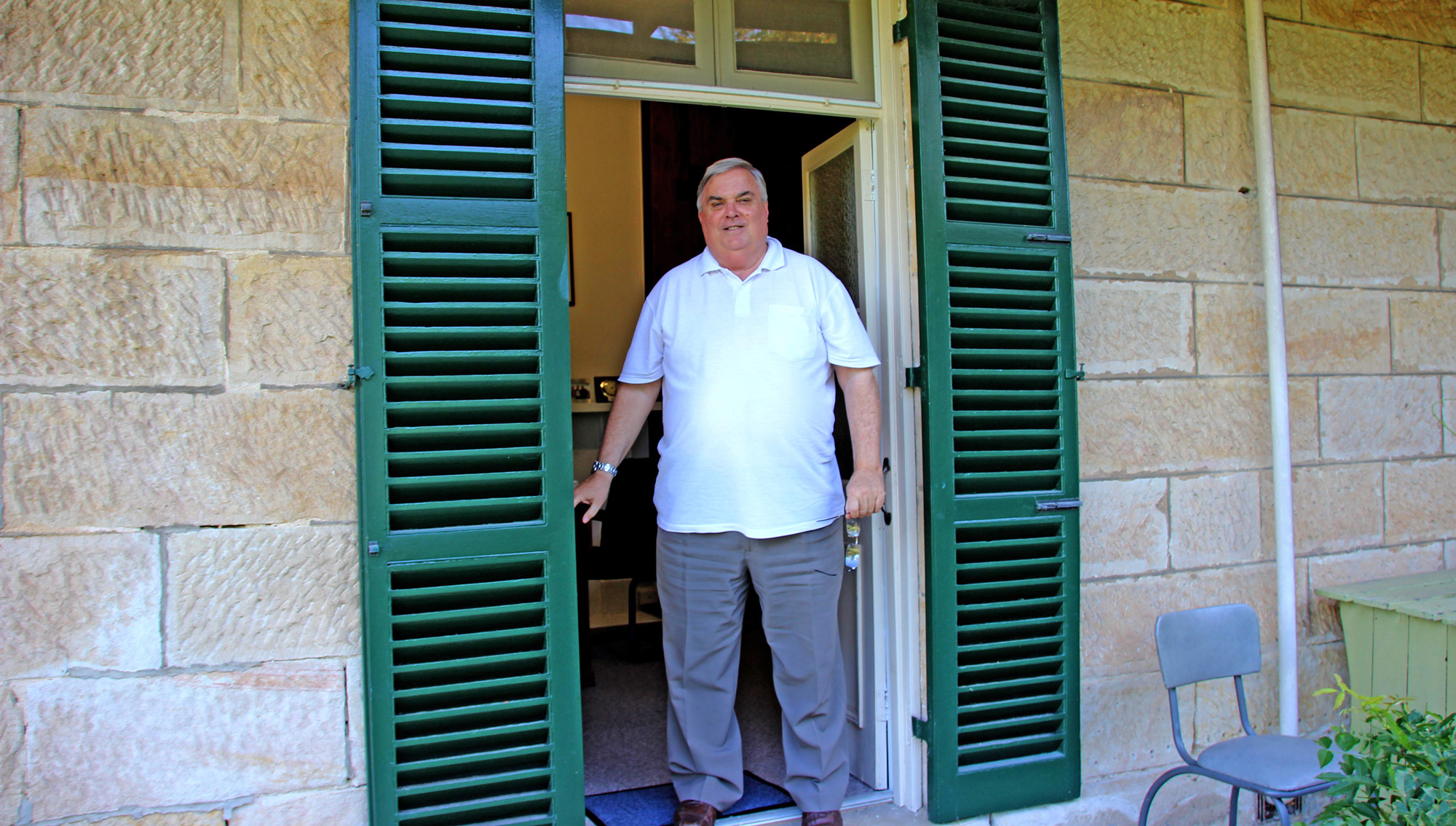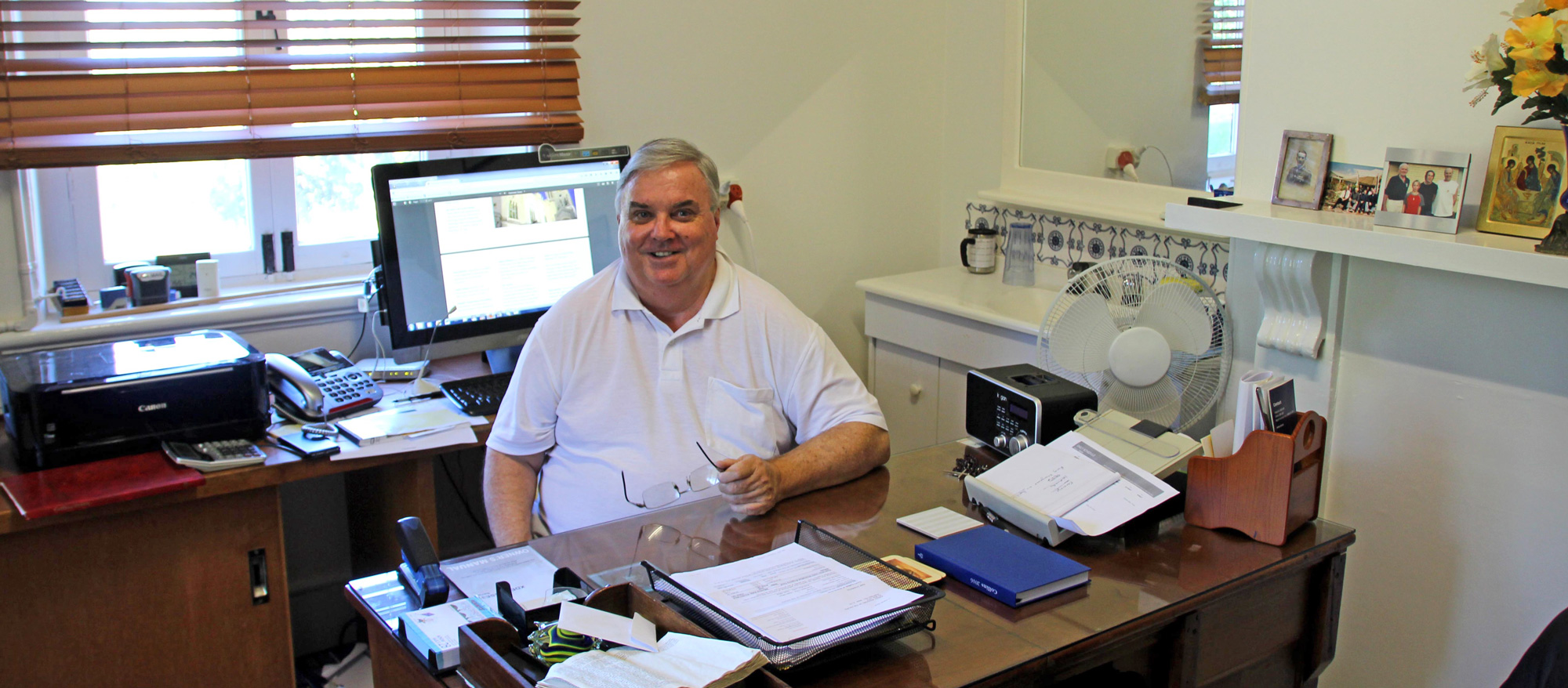 Above: Fr Brian Wilson in his new office at nearby Villa Maria Monastery.
Below: Br Peter Somers has joined the community of Maryvale/Montbel at Hunters Hill.